Back in 2010 a young(er) Jennifer Wheeler, a transplant from Indiana, was lighting up the local racing scene, which led to a two-year stint as a pro. After leaving pro cycling she experimented with several different athletic endeavors, but has once again set her sights on competing at the highest levels of cycling.
Jennifer has started to train for the pursuit, and hopes to land a spot on the 2020 US team pursuit squad. In the team pursuit, two teams of 4 riders start the race positioned on opposite sides of the track and "pursue" one another for 4km. The race is similar to a team time trial, with the ideal objective of overtaking the other team.
As a bit of context, local Jennie Reed is a multiple US national track champion, multiple Olympian, and competed in the team pursuit at the London 2012 Olympics where she earned a silver medal. She plays an important role in the Jennifer Wheeler 2.0 story.
How long did you race pro?
I went full-gas into the racing scene. I started racing locally in the summer of 2009, made it on a pro team in 2010, and then stopped racing professionally in the summer of 2012. I raced two seasons on TIBCO/Silicon Valley Bank women's pro cycling team.
Tell us about some of the highs and lows of life as a pro bike racer.
Pro bike racing was exciting—there's so much adrenaline. It makes normal life feel like a low. I got to travel to Europe and race some of the most famous races in the world, and meet a ton of great people. I got awesome equipment: I was shocked at the MSRP for a bike tube after being used to getting stuff for free, not to mention a mechanic just taking care of you all the time. I feel very thankful to have experienced this once in a lifetime opportunity.
The lows were that as a 30-year-old I was getting into the scene rather late. Before going pro I was accustomed to a lifestyle that included having my own place, making enough money to support myself, not living out of a car, and being able to plan and schedule to ensure success. As a pro there were so many variables and unknowns. Surviving on the pro circuit requires flexibility and a solid support structure.
Why did you stop racing?
After some success and podiums in my first year as a pro in 2011, my winter training in 2012 got a bit overzealous. I had some great races in World Cups in Europe in the early season, and then got burned out and shot off the back in domestic races a few months later. You know what they say in cycling: hero in the winter equals zero in the spring. Throw in some nasty crashes and concussions, and I came to the realization that I needed to take care of myself. I was living in Tucson in "the bike room" of a small house owned by some mountain bikers. I had consolidated all my things to just my Volkswagen, a few plastic bins of clothes, and my bike. I realized I was ready to get back to Seattle and re-establish stability in my life and career.
What have you been up to since 2012?
Well, I've never been a "dip my toe in the pool" kind of person. Anything I do, I always seem to go full cannonball, which is awesome when I'm successful, but I've definitely crashed and burned from the lack of balance it can bring. I tried to find fulfillment by pushing the limits in my career but struggled with work/life balance: I was often told to "go home" by my manager. I trained for a couple of years trying to make it to CrossFit regionals, I took up sewing and started a baby clothes store, Jensies on Etsy, and I ran my first marathon. I qualified for Boston, but couldn't walk for a week. I guess you can see I have some commitment issues.
What made you come back to cycling at all?
Regardless of all the activities I've tried, nothing brings me as much pleasure as cycling. I started thinking about it after watching the movie Personal Gold about how the US women's track cycling team defied all odds and earned a Silver medal in the team pursuit. Then in 2016, so many great women's cycling events happened: I was inspired to see my former TIBCO teammate, Megan Guarnier, have the best year of her life on the road and make it to the Olympics; Kristin Armstrong won her third gold medal in the time trial at age 41; and the US women's track team pursuit program skyrocketed, producing world champions and silver medalists in Rio. I remember continually feeling awe-struck and just thought "What if?"
I knew if I wanted to come back, Jennie Reed was the right person to coach me based on all of her top-level experience on the track. So I ran the idea past her over breakfast and after thinking about it, she agreed to take me on and see what we could do in the short time we have.
What are your goals this time around?
My ultimate goal is to make it on the Tokyo 2020 Olympic team pursuit squad. I have always liked the idea of the pursuit because you remove a lot of variables like weather, hills, cornering, etc., and it becomes a test between you and the clock with minimal room for excuses. I know this is an ambitious goal. My first instinct was to "try it out and see how it goes." But that kind of laissez-faire attitude doesn't drive me enough to keep going when things get really tough. When you go all-in and transform your life to meet a goal, it's really hard to turn back.
What is your training like and how is it different this time around?
I think before I was flying by the seat of my pants and waiting to see what happened to me. This time around I am leaving as little as possible to chance, which includes creating a team of coaches and support to help me reach my highest potential. Here is my roster:
-Jennie Reed – Track Cycling Coach
-Michael Street at Fulcrum Training Hall – Strength Coach
–Daniel Christofferson at Holistic High Performance – Structural Work
–Alex Harrison from Renaissance Periodization – Nutrition
I'm not delusional about how hard it will be to make the Olympic team. I have some talent, but I am 36 and have been off the bike longer than I have raced. I know that I need all the help I can get to get me to my highest performance level. Because I favor endurance races (and "steady betty" endurance speeds), Jennie's first goal was to put my endurance on hold and build strength to make me more explosive off the line and increase my top speed. Michael, my strength coach, programs strength work to complement Jennie's cycling activities to work on my weaknesses and get me performing at my highest capability. Then Dan helps me recover and re-align through structural body work, and Alex makes sure I'm well-fueled—but remain lean—during my multiple daily workouts. I feel so lucky to have such an invested team of coaches. It's the kind of relationship where if there are days where I'm struggling to keep going for myself, I get myself out there and do it because I don't want to let them down.
This seems expensive and time-consuming. Do you work?
It isn't cheap. These people are all experts at what they do, and I wouldn't expect to get a discount on quality. I work full-time at Microsoft as an instructional designer/program manager. I added some convenience by moving from Seattle to a small apartment in Redmond in February so that I can be almost walking distance to the track and the gym. However, I couldn't do any of this without the support of my company. Microsoft truly believes in work/life balance and for me this is my whole life outside of work. I have a flexible schedule and a supportive, compassionate team at work who are all anxiously waiting to buy their tickets to Tokyo in 2020.
When will they know whether they should buy tickets?
I think by the end of 2018 we will have a better idea. I started training in October of 2016. We think it will take a good 2 years before we know what kind of performance I am able to give. In the meantime, I'll mostly be racing pursuit time trials to prepare for nationals. Jennie also has me doing some Friday night racing at the Jerry Baker Memorial Velodrome to tune up my game face.
Well, are you enjoying it so far?
I'm at a different place in my life and it's a different cycling discipline, so it's a new experience for me. Of course, with anything new, there is always good and bad, and man, those bad days can be really tough. But, the overall goal drives me to keep going. At the end of the day, I know this is my last chance and I would regret it if I didn't see how far I could go.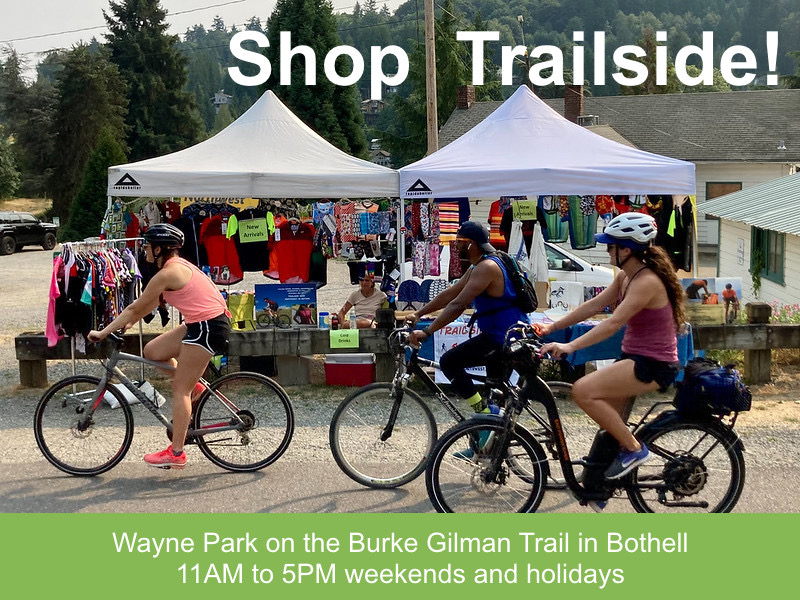 We source directly from small and family-owned businesses in Italy and Europe. This enables us to sell unique, high-quality fitness attire at reasonable prices. Get updates about the freshest additions to our inventory:
Subscribe
, or follow us on
Twitter
,
Facebook
, or
Instagram
.