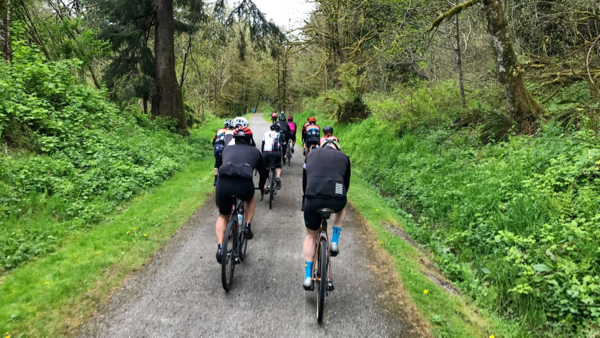 This is the inaugural edition of the Double Grind Podcast. Double Grind is an informal discussion between Seattle cyclists about current cycling topics.
In this episode Michael Pruitt and Craig Hetherington discuss the cobble classics, pro bike racer doping and fashion choices, upcoming gravel rides, and gear that works for cycling in the Northwest.
You'll probably need to crank the volume. We're still learning this podcasting thing.
Sponsored by: That feeling you have when you finish 10th in a local bike race.