Cycling's Rule #12 is that the correct number of bikes to own is n + 1, where n is the number of bikes currently owned. Thus, you always need another bike. Although n + 1 is widely used in relation to bicycles, the principle also applies to a wide range of other gear including hydration packs.
Platypus hydration is a brand owned by Seattle's Cascade Designs, which also owns MSR (stoves), Thermarest (sleeping pads), Seal Line (waterproof packs and bags), and PackTowel (highly absorbent towels).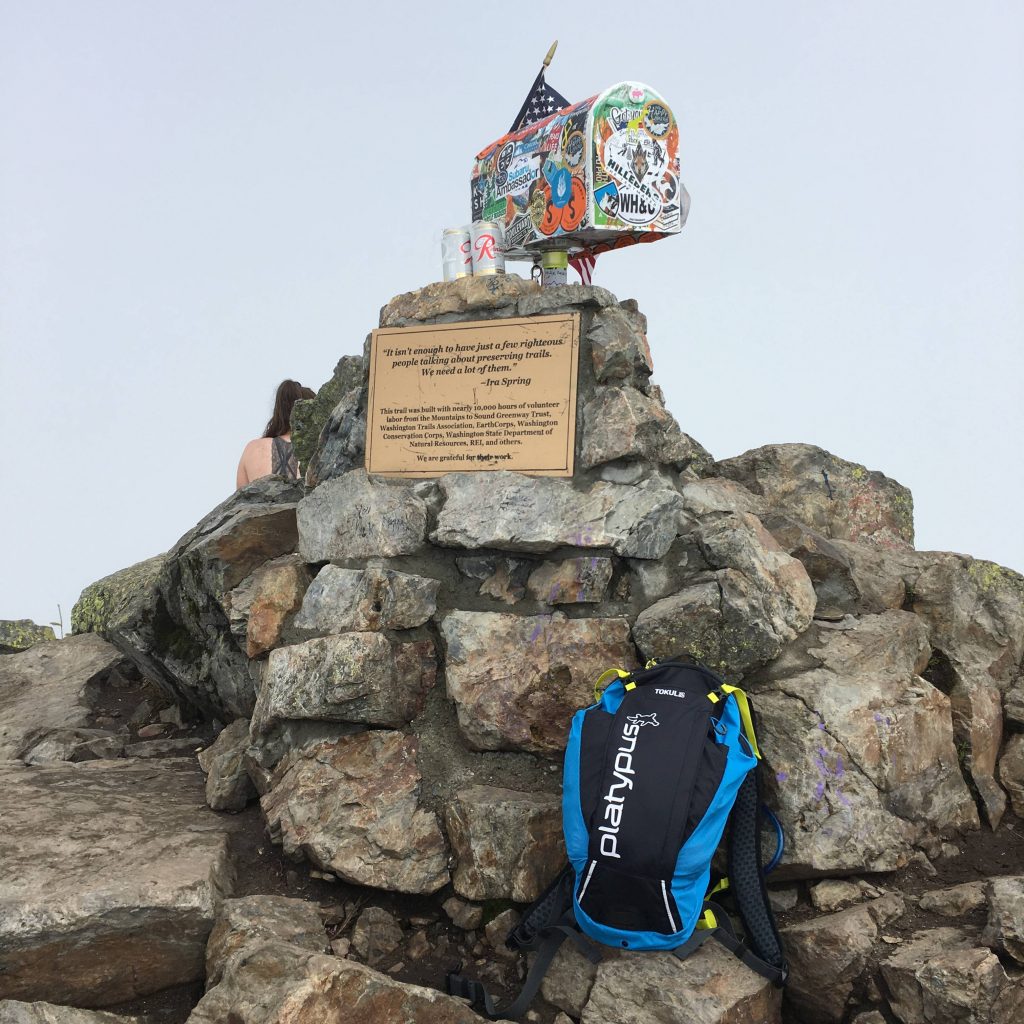 I'm a relatively recent Platypus convert. As I recall, the early versions of their bladders had a very small opening, which made them seem impractical. I used a competitor's bladders and packs for about two decades. When my primary 3 liter bladder eventually needed replacing I was delightfully surprised to see that Platypus products had evolved. And here I thought they were an evolutionary cul de sac.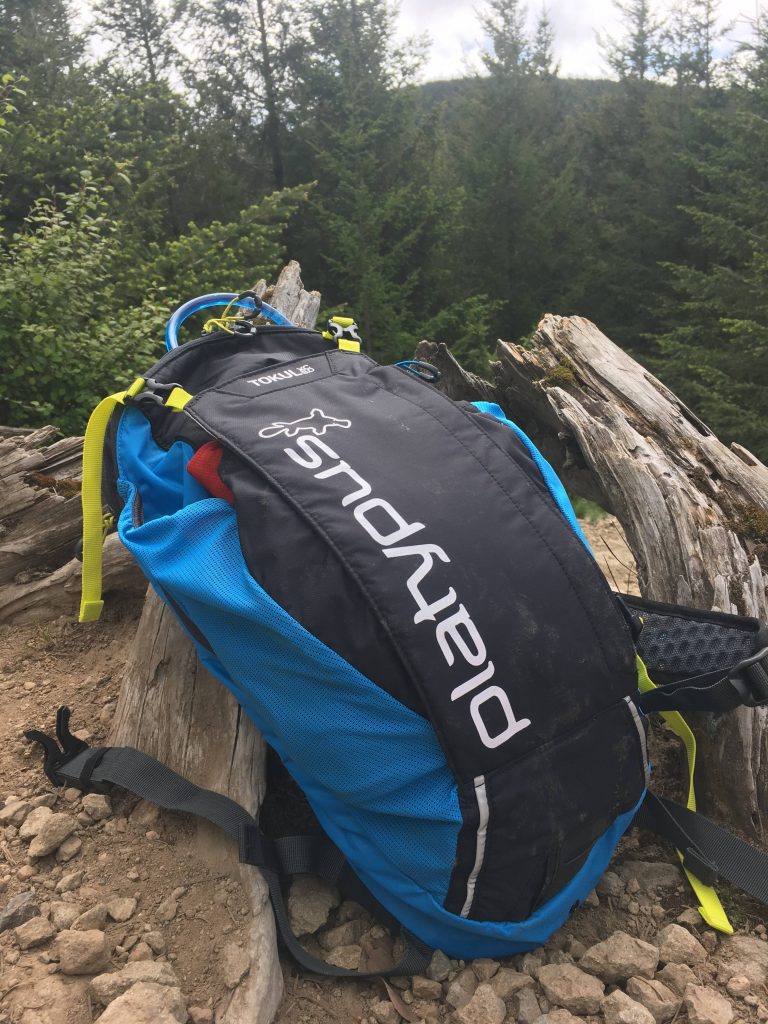 I *love* the zip lock closure system on the Zip model bladders. The zip lock closure system means the bladder opens full-width, which it makes it super easy to clean and dry. An earlier version of the zip lock was a bit finicky, but they seem to have worked out the kinks in the current edition. Some reviewers complain about difficulty closing the zip. You do need to firmly hold the zip edge of the bladder during the zipping process, but once it's on, the bladder is sealed. Turn it upside down and gently shake to confirm.
To keep the bladder from assuming odd shapes as the water moves around, the newer versions include baffles inside the bladder to more evenly distribute the water in the bag. This helps keep the bag in a flatter profile against the wearer's back, and also makes it easier to load into the pack. Also, to keep the bladder from jostling around the hydration pocket has two suspension hooks where you can snap the bladder into place and securely hold it.
Platypus continues to offer variations on their original bladder and bag designs with the smaller opening.
This spring and summer we used the Tokul™ XC 8.0 and the women's B-Line™ XC 8.0. While both are marketed as mountain biking packs, we used them on day hikes and trail runs. "Tokul" is the name of some mountain biking terrain (and a road, creek, and neighborhood) in the Cascade foothills east of Seattle. "B-Line" is named after a popular mountain biking trail at Whistler.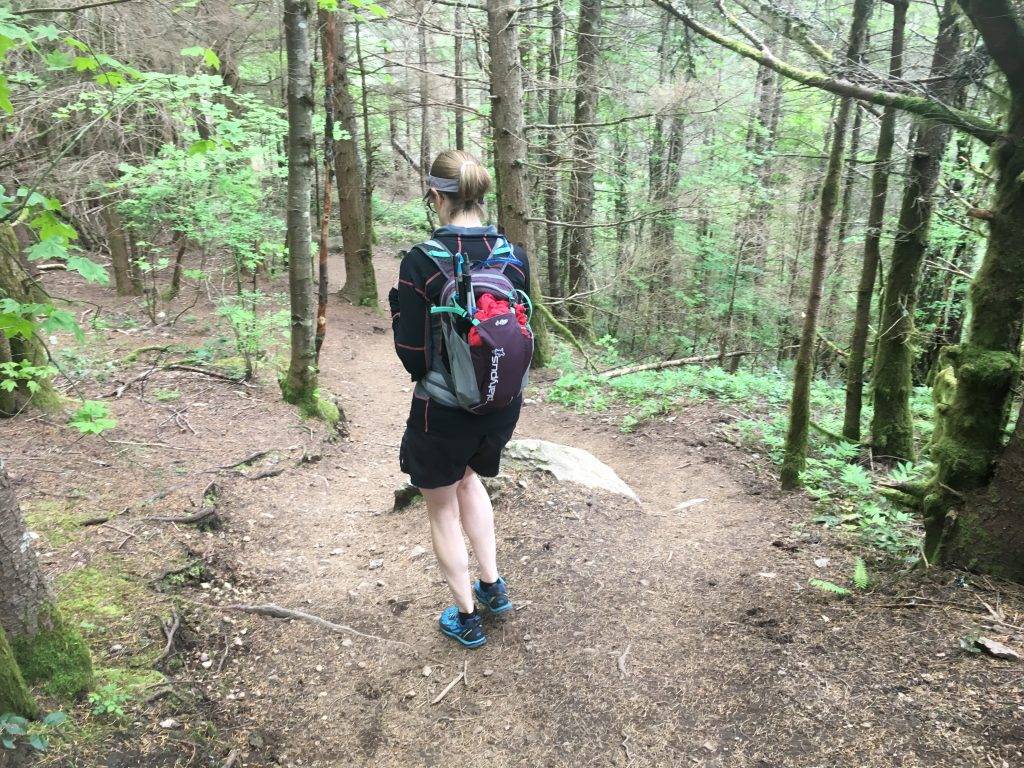 Features we liked about the packs:
–The RidgeAir™ back panel is based on the Thermarest "Ridge Rest" design–ridged foam with ventilation channels that make the packs very breathable and give a soft feel next to the back.
–The front pocket expands to a perfect size for stashing a helmet.
–An attachment point on the back of the packs for a rear bike light
–The B-Line also has two pockets on the waist belt for essentials like bars or gels.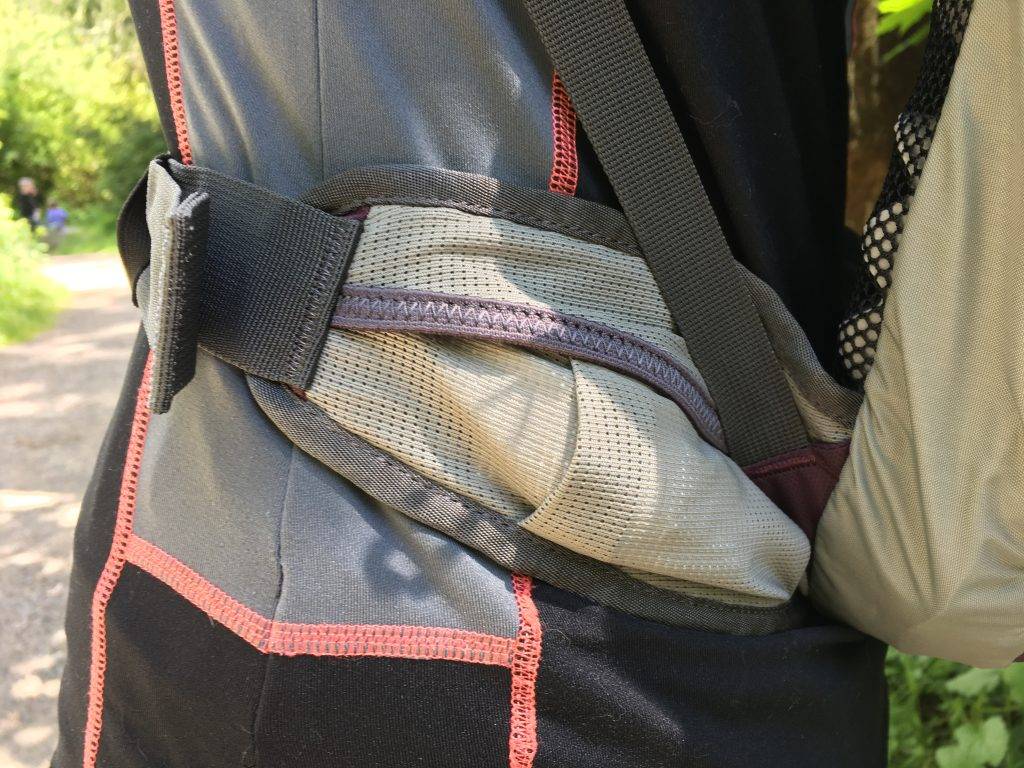 New to Hydration Packs? Here are a few tips:
–Despite what the sports drink marketers tell you, use only pure water in a hydration bladder.
Offered lots of sugars to eat, bacteria will quickly bloom into a nasty soup and make the bladder impossible to clean. If you are 100% sure you can clean the bladder and tube when you are done, run several bags of hot water through the entire hydration system. Repeat. Add a few drops of bleach or vinegar to each rinse cycle if you think you need to disinfect the bladder.
–Although you can buy accessories to hold the bladder open for drying, we use no-cost kitchen utensils like a ladle or a whisk.
While chatting with the Platypus staffer I asked about future products specifically for trail running: "We're working on it."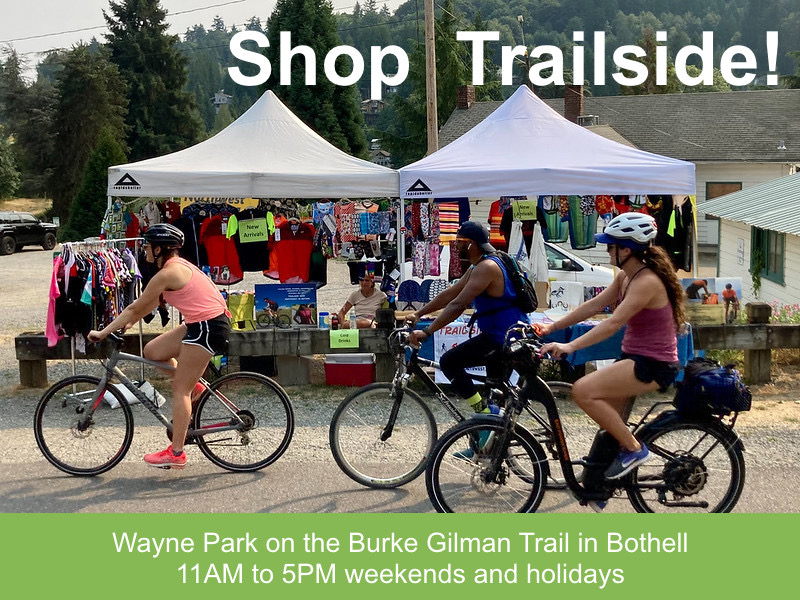 We source directly from small and family-owned businesses in Italy and Europe. This enables us to sell unique, high-quality fitness attire at reasonable prices. Get updates about the freshest additions to our inventory:
Subscribe
, or follow us on
Twitter
,
Facebook
, or
Instagram
.