Earlier this year there was a big press announcement and social media buzz about Bontrager's new "WaveCell" helmet design. Bontrager claimed their new collapsable matrix design to be much safer than helmets using MIPS (Multi-Directional Impact Protection System) technology. I've since noticed they backtracked on that claim and it now says "compared to styrofoam helmets."
The latest generation of bike helmets, rather than just being a styrofoam lid, incorporate features that account for the fact that impacts are rarely unidirectional. When you crash on a bike the impact involves forces in multiple directions. The previous standard for testing helmets was limited to one direction, and therefore not considered to be realistic. Check out this discussion of helmet design in Consumer Reports.
Meanwhile, Virginia Tech recently established a helmet testing lab, and developed a new testing protocol that accounts for the variability in impacts.
According to the helmet testing lab, the Bontrager WaveCell Specter is currently ranked second, slightly behind a Lazer MIPS helmet. One thing you'll notice as you browse the ratings is that there is no correlation between price and safety. Unlike automobiles, higher price does not equate to a safer helmet.
I've been using a Lazer MIPS helmet for the past few years, but it was starting to get a bit rough around the edges. With the press announcement about WaveCell, there were a number of sales and deals on the new helmet. I took the plunge and bought a Specter from REI for under $100.
Aside from impact protection technologies, proper fit is another key element of helmet safety. The Lazer MIPS I had been using was a definite upgrade from the styrofoam Bell lid I was previously using, but the Bontrager fits my head even better.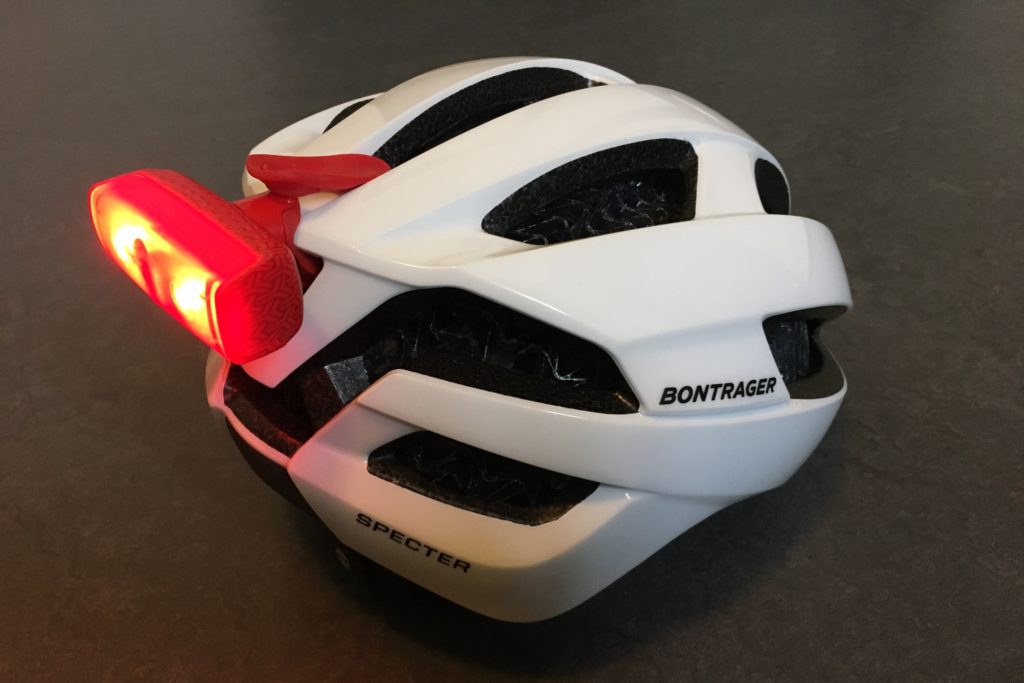 One thing was missing, however–lighting.
I have strong opinions about the most effective ways to being visible on a bike. The ways most folks attach lights to their bikes probably isn't very effective–attaching a small blinky light to the seat stem is hard to see in a visually complicated urban setting, especially when it's raining. I think wearing reflective clothing, and making the bike stand out in traffic is a better way to go. Standard bike lights look too similar to automobile lights for even attentive drivers to differentiate.
But, I do think there is a place for a red light: on the back of the helmet. In contrast to a light on the bike frame, a light on the helmet is more clearly in a driver's line of vision, just like the way rear lights on automobiles usually have a vertical alignment that makes them obvious.
My hack for this setup is a Knog rear light with the attachment strap threaded through a gap in the helmet's vents. The light I used in this case is a few years old, and the tough silicone strap was challenging to thread through the small gap in the helmet. If you try this modification, I'd recommend using a light with an attachment strap that is easier to thread through a narrow space.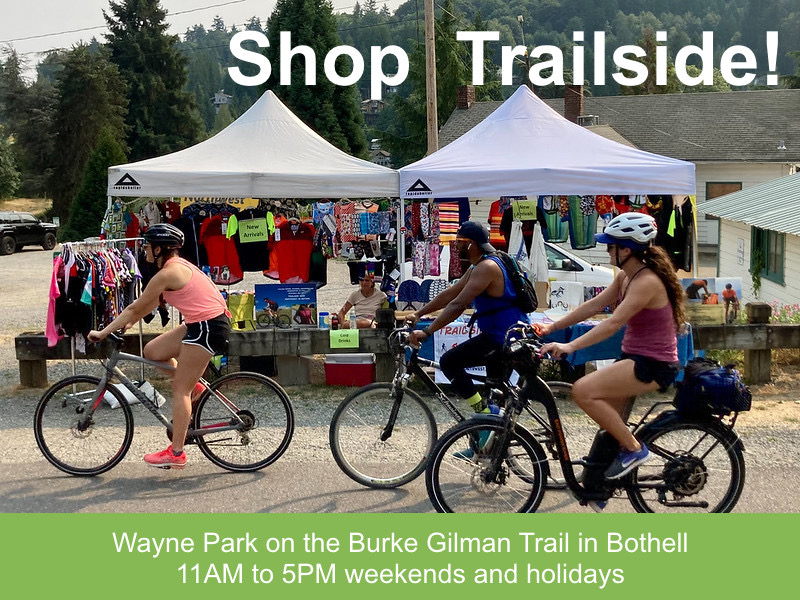 We source directly from small and family-owned businesses in Italy and Europe. This enables us to sell unique, high-quality fitness attire at reasonable prices. Get updates about the freshest additions to our inventory:
Subscribe
, or follow us on
Twitter
,
Facebook
, or
Instagram
.