Saturday's Grand Ridge Trail Runs hosted by Evergreen Trail Runs was well-attended with 400 folks running 5k, half-marathon, and 50k distances.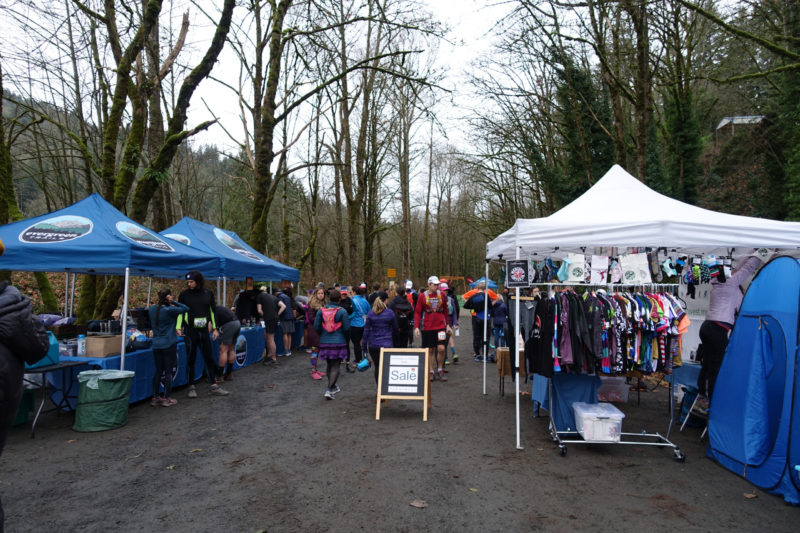 To celebrate his 50th year, Brad Hefta-Gaub has been working on a goal of completing 50 ultras in 2019, and the Grand Ridge 50k was ultra number 49. Prior to the race he mentioned that his stretch goal is 52 ultras, and expressed confidence in succeeding. Which means he won't need to do any ultras until his 53rd year?
Tabatha Collins also ran the 50K and is within striking distance (so to speak) of her 2019 goal of 52 ultras to honor her older brother, Todd, who died of an alcohol and drug overdose in 2007.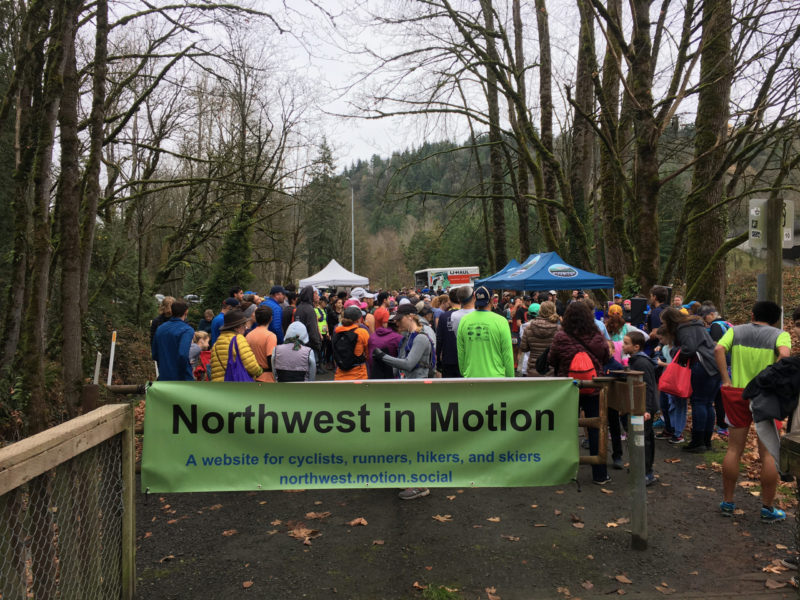 The start of the half-marathon: