I have a finicky fetish for sunglasses. As a result of a near-fatal auto accident, my left eye is permanently dilated. After the accident I thought of the eye damage as a disfigurement, but have gradually embraced it. Now I'm all-in with a fashionable and functional collection of sunglasses that fill a 2 gallon tub.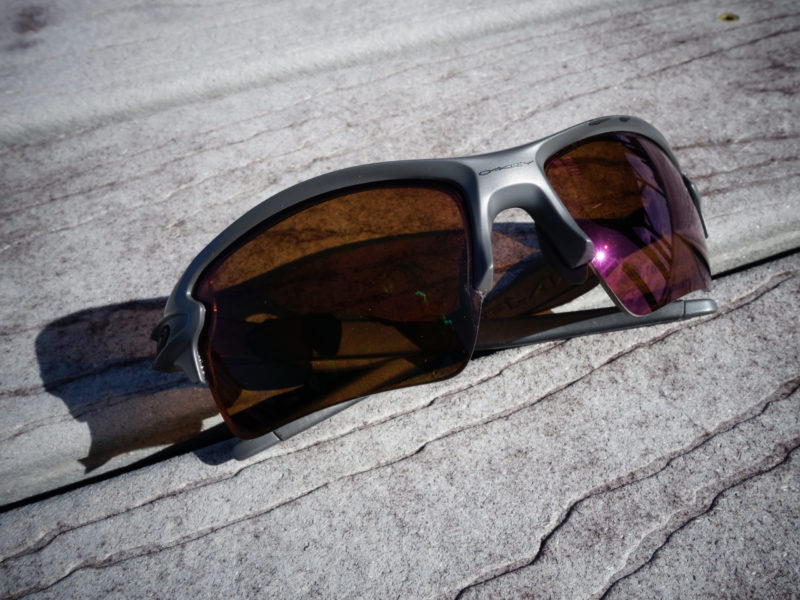 I recently added a set of Oakley Flak 2.0s mated with Transition Day & Night Contrast lenses. These lenses accommodate a very wide range of light conditions, and are capable of going from virtually clear to a dark, contrast-enhancing rose/bronze/brown tint. I also got SportRx's premium anti-reflective coating, which improves the lenses' optical performance, especially in low light conditions. The anti-reflective coating helps minimize glare and reflections on the lens, which means more light makes it to your eyes. The anti-reflective coating is also extremely scratch-resistant.
Although the lenses aren't as dark as I typically prefer, I credit the anti-reflective coating with also improving the bright light performance of these lenses.
The SportRx staffer I worked with told me the Day & Night Contrast lenses work well for every sport. The brown helps to enhance contrast which makes it easier to spot/track hazards like potholes, and to better read the terrain with enhanced depth perception cues.
They change from virtually clear to a dark tint in about 3 minutes. They get about 80% of the way there in the first minute, and the rest after that. At this point, all photochromics retain a light tint in ambient light. SportRx has received reports that extreme cold makes them tint a bit.
The Oakley Flak 2.0 XL is a versatile sunglass frame with silicone nosepads and gripper temples. To date, I've used them for cycling, running, nighttime bike commutes, and driving. I tend to prefer "always on" polarized sunglasses for driving.
About Photochromic Lenses
The advantage of photochromic lenses for outdoor enthusiasts is simplicity. Rather than needing multiple glasses or interchangeable lenses for different lighting situations, one pair can theoretically handle them all. Check out my review of Sensity photochromics, which I used during the 2018 1000km Race Across Oregon.
In order to help us make apples-to-apples comparisons, there is an international standard that categorizes lenses based on light transmission:
Category 0: 80%-100% transmission for fashion, indoor use, or cloudy days
Category 1: 43%-80% transmission for low sun exposure
Category 2: 18%-43% transmission for medium sun exposure
Category 3: 8%-18% transmission for strong brightness, light reflected off water or snow
Category 4: 3%-8% transmission for intense sunshine in high mountains and glaciers; not for use when driving or on the road.
Within these categories, most of us think of "sunglasses" as those in category 3 or 4. My personal preference is at the dark end of the category 3 glasses–8%-18% transmission. I've found that glacier glasses also work great in tropical sunlight and desert regions.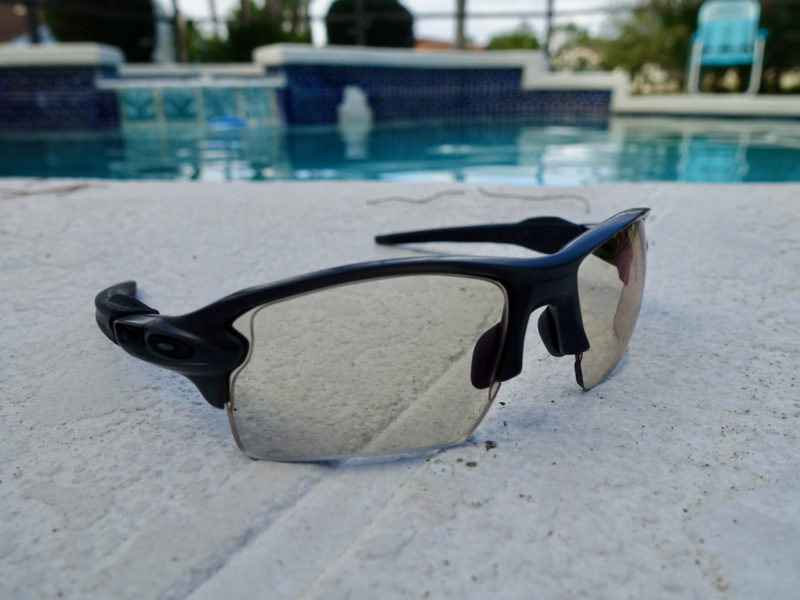 Photochromism is a reversible photochemical reaction in which the absorbed light changes dramatically in strength or wavelength when the photochemical is exposed to (usually) ultraviolet light. When the photochromic coating on the lens is exposed to UV light it gets darker; when the lens is moved to a darker location the lens returns to a clearer state. They never return to perfect clearness–even in the dark they have a slight tint.
I've only recently noticed photochromics as an option in sporty sunglasses. Historically there have been a couple of problems with photochromics that has limited their utility:
1. The speed at which they darken and lighten. You want your sunglasses to protect your eyes the moment you step into bright light. Having to wait for them to darken doesn't work for a lot of folks.
2. Temperature can affect the performance of photochromics. Cold tends to make them darker, heat makes them lighter.
3. Since photochromic substances get dark when exposed to UV light, they tend not to work in places like cars where the glass windshield blocks the UV light.
Photochromic technologies are advancing, and these issues are diminishing over time.
Check out SportRx's photochromic lens buying guide.
Check out SportRx's YouTube channel with advice and reviews about goggles and sunglasses.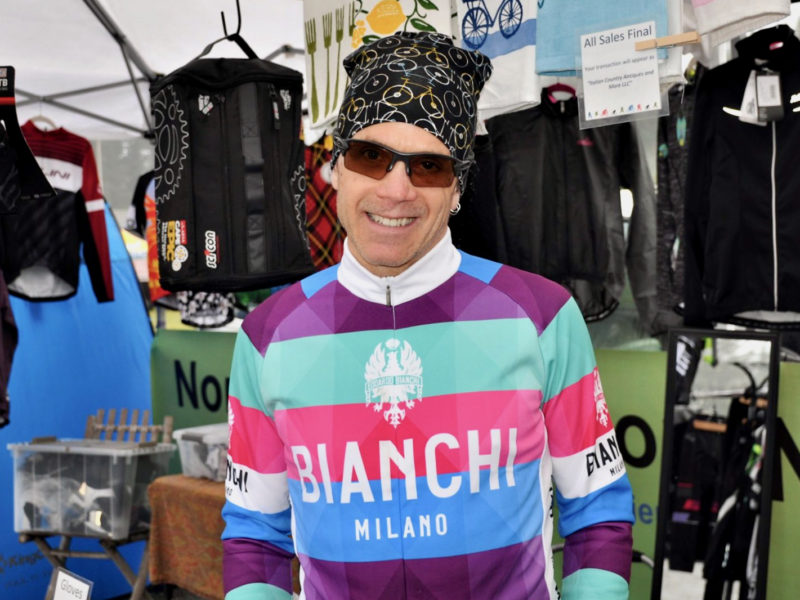 Cycling's Rule #12 is that the correct number of bikes to own is n + 1, where n is the number of bikes currently owned. Thus, you always need another bike. Although n + 1 is widely used in relation to bicycles, the principle also applies to a wide range of other gear including eyewear.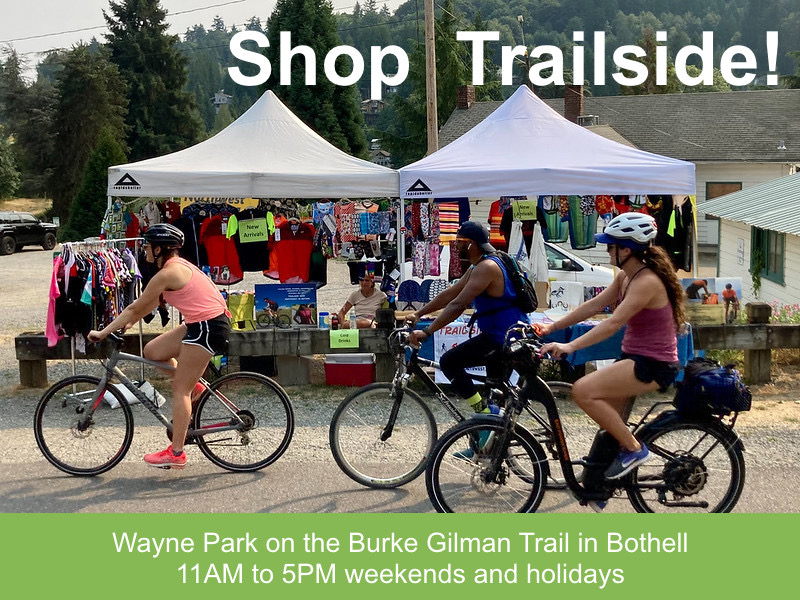 We source directly from small and family-owned businesses in Italy and Europe. This enables us to sell unique, high-quality fitness attire at reasonable prices. Get updates about the freshest additions to our inventory:
Subscribe
, or follow us on
Twitter
,
Facebook
, or
Instagram
.