Use this calendar for planning purposes only.
Event details subject to change!
Pre-registration is strongly recommended! During COVID, most event organizers do not have on-site registration. You are responsible for following event organizers' COVID procedures.
To confirm event status (sold out, cancellations, schedule changes, COVID restrictions, etc.), visit the event website link below.

Cascade Chainbreaker XC
May 14 @ 9:00 am

-

1:00 pm

PDT

|

Recurring Event

(See all)

An event every year that begins at 9:00 am on day second of May, repeating until May 10, 2025
The annual Cascade Chainbreaker is held entirely on the private land of the Skyline Forest, northwest of Bend. This course features an uphill gravel start, a mix of flowing singletrack and fast doubletrack for passing. The Two Bulls Fire destroyed much of the old course in 2014 so the 2015 course went to a longer single-lap format. With a generally non-technical beginner loop and usually friendly weather, it's a great race for beginners to try some racing. Food and drinks (and Chainbreaker IPA from Deschutes Brewery, of course) are available at the finish.
Free Kids Race; cash purse for top 5 men and top 5 women; and awards with goodie bags are held onsite.
While the Two Bulls fire impacted the area in 2014, the conditions are improving every year and more damaged trails are being restored every spring. The course is 100% on private land with rolling terrain, lava outcrops, open views of the Cascades and flowing singletrack. Two course distances make for appropriate challenges.
While on course, Riders take several loops through the stadium area to make spectating and cheering fun for families. Spectators can hike along the trails to watch, and everyone can enjoy food, drinks, free beer from Deschutes and awards on site.
Proudly part of the Oregon Off Road Series and Oregon Junior Mountain Bike Series!
Hosted by the Bend Endurance Academy, this is a major fundraiser for our junior development programs and an important way for us to contribute to the mountain biking community!
RACE DETAILS Saturday
COURSE PREVIEW
Open to the public and all BEA Junior Riders and Families
Meet at BEA Office to car-pool between 9 – 9:15 AM, we will drive a Van or two, or follow us out.
Or rendezvous at the Start Line between 9:30 – 9:45 AM if you know where it is. Directions above.
While we can provide a few volunteers you should be prepared to ride on your own.
We cannot guarantee the course will be 100% marked for this event because this is an open forest with lots of users and it is possible that some markers could be removed, and we will not mark with course tape in the stadium area until the actual race-day. BRING A COURSE MAP / GPS and use the files posted when they become available in a week or two before the event.
Email Bill@bendenduranceacademy.org for more details.
XC MTB RACE
Short Course is beginner-friendly, with generally smooth trails, a mix of gravel & dirt roads with moderate climbs.
Long Course features more climbing, more technical trails and always something new!
$1,000 Cash Purse split among top-5 men & women.
Sponsors
WebCyclery
Deschutes Brewery
Supporters
Oregon Off Road Series
Peter Werner, Attorney at Law (our OBRA Official!)
This is an OBRA event
Thank you to the landowners:
Todd Taylor
Summ Up LLC
Tumalo Irrigation District
Shanda Assets, managers of the Skyline Forest
DRIVING DIRECTIONS
-Signs will be posted on race day from Shevlin Park RD to help you.
-From Bend, continue west on Newport Avenue as it becomes Shevlin Park RD
-0.4 miles past Shevlin Park, at the crest of the hill, turn LEFT onto Bull Springs RD. This section of private road is closed to bicycle traffic weekdays until 6PM due to heavy truck traffic. Cyclists can access through Shevlin Park up Mrazek trail (or from Skyliner RD) and head north on RD4606.
-After 0.6 miles on pavement, turn RIGHT onto RD4606 (gravel road), it is a 4-way intersection with the gated Taylor NW property straight ahead. Do not go through their yellow sliding gate.
-Continue 2.1 miles to Couch RD (dirt road), you will go through a USFS Winter Closure Gate (open after April 1) to the next left turn. Spray paint on tree says "CP2", turn LEFT. Both sides of the road are fenced.
-Stadium area is 0.5 miles up CP2, on the LEFT.
-Caution — some navigation apps may send you a very long, strange route to get there. Use these directions as listed above.
Private Land & Notes
This is private property and the Bull Springs RD is closed to bicycles during weekdays until 6pm due to heavy truck traffic, but the trails beyond are available to ride.
The USFS Winter Range Closure means vehicle access is restricted from December through March on RD4606 and beyond — the gate is closed just south of Couch RD for motorized vehicles.
No Camping on the Private Land. Dispersed camping is allowed on USFS land nearby.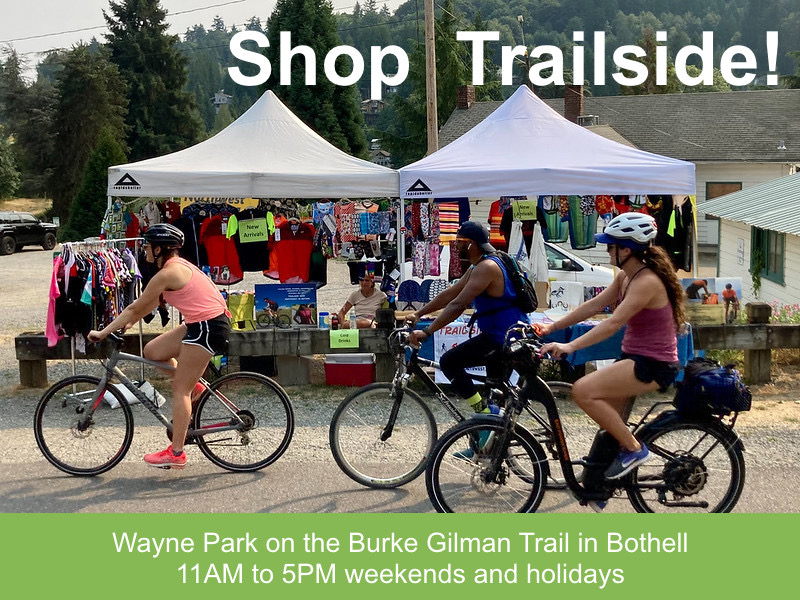 We source directly from small and family-owned businesses in Italy and Europe. This enables us to sell unique, high-quality fitness attire at reasonable prices. Get updates about the freshest additions to our inventory:
Subscribe
, or follow us on
Twitter
,
Facebook
, or
Instagram
.
Related Events
Reader Interactions
To confirm event status (sold out, cancellations, COVID restrictions, etc.), be sure to visit the event website above.
Pre-registration is strongly recommended! During COVID, most event organizers do not have on-site registration. You are responsible for following event organizers' COVID procedures.