Use this calendar for planning purposes only.
Event details subject to change!
Pre-registration is strongly recommended! During COVID, most event organizers do not have on-site registration. You are responsible for following event organizers' COVID procedures.
To confirm event status (sold out, cancellations, schedule changes, COVID restrictions, etc.), visit the event website link below.

Tour de Cure Ride | Run | Walk
May 7 @ 5:30 am

-

4:00 pm

PDT

|

Recurring Event

(See all)

An event every year that begins at 5:30 am on day first of May, repeating until May 3, 2025
MANY ROADS. ONE PURPOSE.
Join the American Diabetes Association® at the 2020 Tour de Cure: Washington® for a powerful and inspirational day that's perfect for the whole family or a company looking to engage with their employees in a meaningful way.
The Tour de Cure is an opportunity to recognize our participants with diabetes and Champion fundraisers who are committed to ADA's mission. Every mile covered and every dollar raised brings us that much closer to a cure.
We value everyone in our community that want to take part in the event, which is why we offer ride, run, and walk route options for people of all abilities. Tour de Cure features well-marked cycling and walk/run routes, with safety marshals, safety vehicles and fully stocked rest stops to fuel your journey! Registered participants will enjoy lunch, diabetes resources, family activities, music and so much more when you reach the end of your event route.
Tour de Cure is a fundraising event and we'll help you by providing the tools you need to exceed your goals! Once you register, you will receive access to your own personal fundraising center with email templates, a mobile app, and your own fundraising page.
EVENT DETAILS
Event Date: 05/02/2020
Event Location: Chateau Ste. Michelle
Registration Fee Schedule
Early Bird Registration $10: July 12 – November 1
$20: November 2 – February 22
$30: February 23 – May 2 (Day of Tour de Cure)
Event Contact:
Staff Name: Seattle Tour de Cure Staff
Staff Email: seattletourdecure@diabetes.org
Staff Phone: (206) 282-4616
Check In and Start Times: All participants must check in at the registration tent upon arrival. Please review the route details below to confirm route check-in and start time. Plan your arrival accordingly to give yourself enough time to check in, have something to eat, stretch and line-up. Coffee, breakfast, snacks, and water will be available in the morning. Participants with diabetes should make their way to the front of their start line to lead each route off.
Routes:
12 Miles: Check-in 9:30 am; Start 10:30 am
25 Miles: Check-in 8:30 am; Start 9:30 am
44 Miles: Check-in 8:00 am; Start 9:00 am
60 Miles: Check-in 7:30 am; Start 8:30 am
100 Miles: Check-in 5:30 am; Start 6:30 am
5K Run/Walk: Check-in 10:00 am; Start 11:00 am
If you know in advance of event day that you wish to participate in a different route, please reach out to your Tour de Cure® staff and they will update your route accordingly. If you need to change your route at the event, please alert the volunteers at the registration tent. Please arrive at the check-in time of the route you wish to participate in and the volunteers will update your information.
Bike Route Rest Stops: There will be rest stops along each route with refreshments, basic first aid, a bike mechanic and restrooms. These stops are located about every 10-20 miles. For more details, please reach out to your Tour de Cure staff or refer to a route or check-in volunteer on event day.
What to bring: Bring a water bottle to reduce waste—large water dispensers are available on site and at rest stops. All cyclists must wear a helmet when riding. Additional items we recommend include:
Medications
Diabetes supplies
Driver's license
Medical insurance card
Food, if needed
Extra tube for your bike (if riding)
Dogs: Dogs are not permitted at the event site.
Recognition Gifts: Participants who reach the $500 and/or $1,000 fundraising level 21 days prior to the event will receive their gift(s) at the event. Participants who reach these fundraising milestones inside of 21 days or up to 30 days post event will receive their award post-event. Learn more about the 2020 Recognition Gifts.
Event Photos and Social Media: Be safe while taking photos of you and your fellow participants while at the event and on the routes. Share your team spirit and tag us on Facebook @adatourdecure or Twitter @AmDiabetesAssn and use the #TOURDECURE #CONNECTEDFORLIFE #EVERYDAYREALITY in your posts
Safety: For participants safety, all bib numbers have a tracking feature and are unique to each participant. This is not for timing purposes, but for safety. Please wear your bib number on your front. For cyclists, please adhere to these safety rules:
Wear your helmet
Obey traffic laws
Use hand signals to indicate turns and stops
Ride single file
Pass on the left
Use your voice to alert other riders
No phone calls
Get out of the way when stopping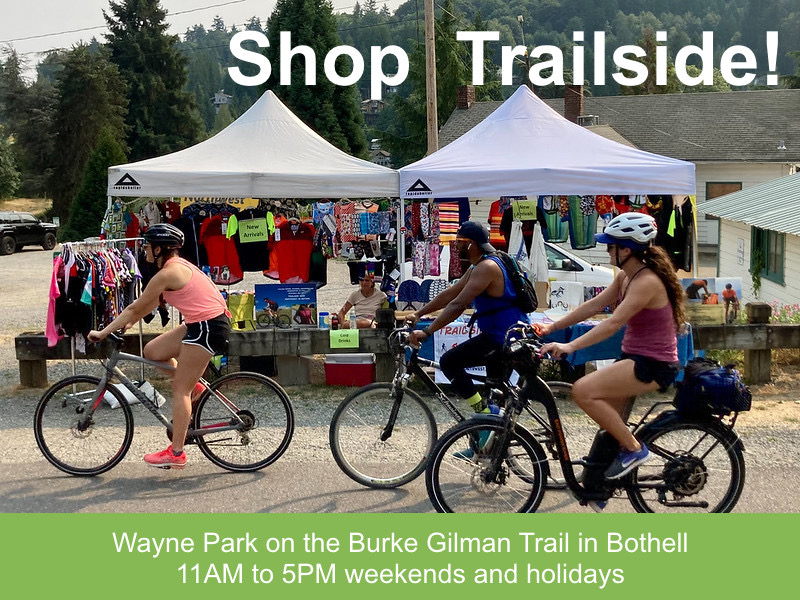 We source directly from small and family-owned businesses in Italy and Europe. This enables us to sell unique, high-quality fitness attire at reasonable prices. Get updates about the freshest additions to our inventory:
Subscribe
, or follow us on
Twitter
,
Facebook
, or
Instagram
.
Related Events
Reader Interactions
To confirm event status (sold out, cancellations, COVID restrictions, etc.), be sure to visit the event website above.
Pre-registration is strongly recommended! During COVID, most event organizers do not have on-site registration. You are responsible for following event organizers' COVID procedures.