Most of the blog content in Northwest in Motion originated as Velocity: The Seattle Area Cycling Blog, which launched in the Seattle Post-Intelligencer (aka "the P-I") in 2007. At that time the P-I had both print and digital versions, and was trying to refine its digital strategy. They developed (originated?) the concept of "microlocal" blogging--neighborhood scale blogs and reports. Based on a personal blog David Longdon produced while he lived in Eugene, OR, he was added to the "Reader Blogger" section of the P-I. "Velocity" focused on the Seattle-area recreational cycling scene, and included rider profiles, route and trip reports, and occasional gear reviews.
Additional content came from a blog that was produced during the development of a fitness planning service we developed called motion.social.
Like Velocity, Northwest in Motion has great content for and about cyclists, but is broader in scope:
a comprehensive regional calendar of running and cycling events from British Columbia to Northern California. This handy calendar has all of the events in which you might be interested in one handy location.
coverage of the region's running scene, similar to the previous stories in Velocity
coverage of regional fitness destinations, trips, and routes that you might want to add to your hit list
curated directories of favorite cycling, running, and mountain/hiking gear shops
curated directories of favorite coffee shops and craft breweries
Northwest in Motion Collaborators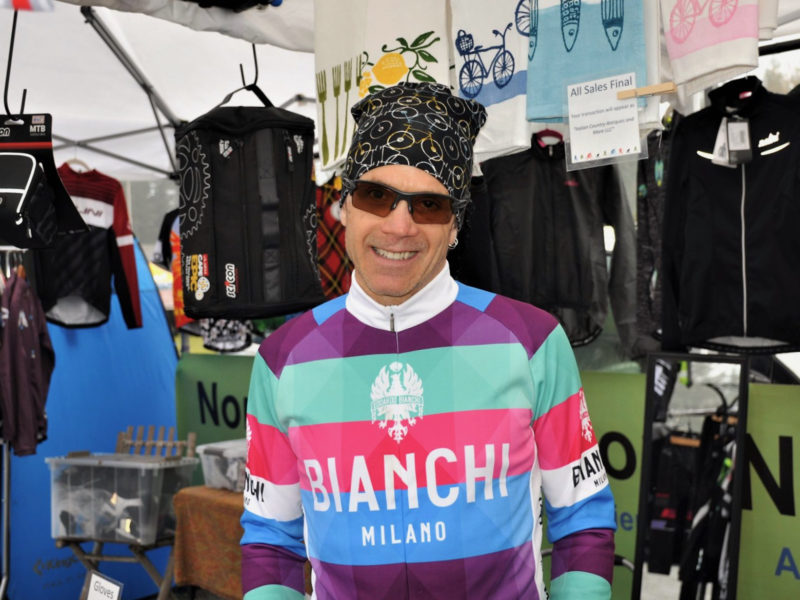 David Longdon is a life-long adrenaline enthusiast. David targets adventures that are challenging, scenic, and memorable. David co-manages the Cascade Bicycle Club's High Performance Cycling Team.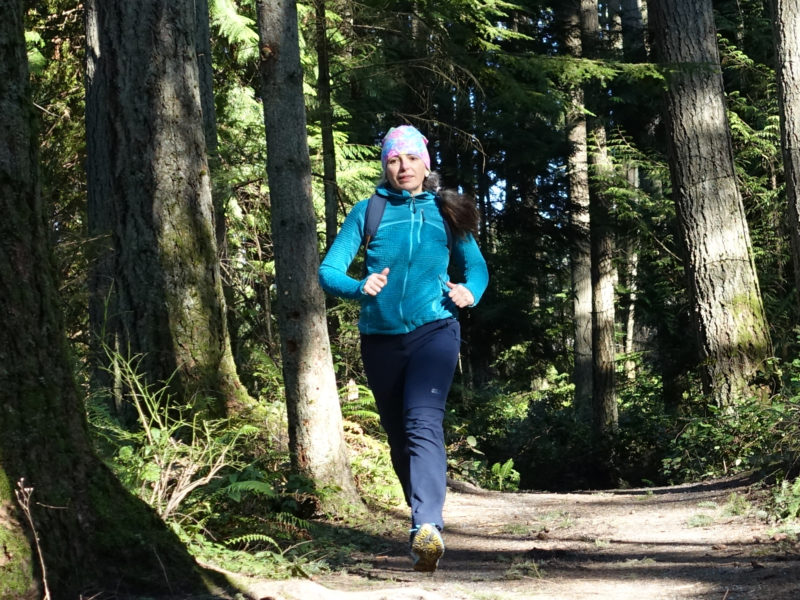 Francesca Carmichael is Italian born and raised. She's a Bellevue retail business owner with a bubbly passion for everything that is unique, handcrafted, high quality, and involves long endurance runs. Francesca is our events marketing and retail manager.
Amie Pendleton-Knoll grew up as a competitive gymnast, but after a back fracture and a year of rest she turned to high school cross country and the rest is history! She has completed 13 marathons, a dozen halfs, and a handful of ultras. Amie is currently working on her MSW and, when not studying or running, is drinking a red ale and watching true crime. Amie is a member of the Seattle Running Club.
Annie White runs and lives in Eugene Oregon. Her massage therapy practice, called Bright Star Massage, specializes in barefoot massage. Check out her Miserable Cow channel on YouTube.
Joan Studley is long-time participant and enthusiast of endurance sports, primarily cycling and running. She finds enjoyment, exploration, and decompression while traversing the roads and trails, and likes to encourage and invite others to join her outdoors. In 2019 she co-founded GritLink, a resource for the endurance sports and adventure community.
Michael "PruDog" Pruitt is a cyclist who rides a bike, usually on gravel if he can find it. He leads multiple gravel group rides throughout the year and beats the heck out of his equipment. He believes strongly that gravel is fun but the bike industry is weird because it thinks all its customers are mechanics rather than normal people who just want to ride. PruDog produces The Double Grind podcasts.
Lauren Baker is a freelance writer who pursues adventures on mountain bike trails, and kayaking, hiking, and skiing in Central Oregon's beautiful high desert country near Bend. Lauren produces Dressage for Mere Mortals.
Matt Sklar provides content on behalf of evo - a ski, snowboard, mountain bike, surf, wake, skate, camp, and lifestyle retailer born and based in Seattle's Fremont neighborhood. Evo explores the collaboration between culture & sport, and to make all who come into contact with evo feel welcome and excited about their experience.
Meg Gayman is a runner, CrossFitter, coach, writer, video producer, wife and mom. She likes life on the move.
Leave Your Comments!
Keep the conversation positive and civil. Please use your best judgment when commenting and we'll do our best to respond appropriately. Hateful, asinine, derogatory, and spam comments will be deleted.
Contact Us!
Have an idea for us? Let us know.